Summer 2018 Study Opportunities
Every summer I teach and perform at various festivals in the US and abroad. This programs are a great opportunity to meet for an intensive period of studies of repertoire and technique as well as to perform exciting symphonic and chamber music literature. Feel free to contact me for further information. Hope to see you at one of these programs!
---
1st FESTIVAL DE CORDAS DE PORTO ALEGRE
May 27 - June 2 |UFRGS, Santander Cultural and Instituto Ling|Porto Alegre, RS, Brazil
A wonderful new music festival in Brazil!
CORDAS POA - I Festival de Cordas de Porto Alegre (5/27-6/2, 2018) will bring to Brazil an innovative and exciting program where I will have the honor of joining my friend Alexandre Ritter, double bass professor at UFRGS along with a stelar team of musicians for a week of masterclasses, faculty and student chamber music and solo recitals, as well as lectures and presentations.
https://www.ufrgs.br/cordaspoa/
and
https://www.facebook.com/cordaspoa/
---
Classical Music Institute
June 18 – 30, 2018 |Edgewood Performing Arts Theater |402 Lance Street, San Antonio, Texas 78237
Established as the education program of the Chamber Orchestra of San Antonio, CMI debuted in summer 2016.
CMI provides classical music education to Bexar County's youth during a two-week program, as well as year-long outreach and continuing education. This includes: private instruction and group lessons; classes in chamber music, orchestra, ear-training, rhythm training, and music appreciation; salon performances, outreach concerts, faculty concerts, and a final concert with students at the Edgewood Theater for the Performing Arts.
https://cmi-sa.org/education/

https://www.facebook.com/ClassicalMusicInstitute/
---
Aruba Symphony Festival
July 19-29 |Cas di Cultura | Vondellaan 2 |Oranjestad, Aruba
​The Aruba Symphony Festival (ASF), aims to contribute to Aruba's cultural growth by organizing concerts, classes, conferences, and other artistic-related events and activities. Once a year, the ASF will bring to the island first-class musicians from all over the world who will join on stage to present the Aruba Symphony Orchestra and the Nuevo Mundo Chamber Orchestra. Furthermore, this ambitious musical and social project includes in its busy agenda the possibility of working with young Aruban musicians to introduce them to music as a way of living.
This year, the Festival Orchestra will perform a full symphonic program which will include Tchaikovsky's Symphony n.4 under the direction of Maestro Simon Gollo. This is a great opportunity to learn, prepare and perform one of the Romantic period's most iconic symphonies.
During the festival, I will join ASF faculty to perform two staples of chamber music literature that includes the double bass, Schubert's Octet and the 'Trout' Quintet.
BTW, the page banner picture above was taken by me from my living room window last summer!
http://www.arubasymphonyfestival.com
https://www.facebook.com/ArubaSymphonyFestival/
---
2018 Texas Hill Country Bass Camp
July 23-25 |McCallum High School & Fine Arts Academy|5600 Sunshine Drive, Austin, TX 78756​
​
Join us for the 5th annual Texas Hill Country Bass Camp at the amazing McCallum High School and
Fine Arts
Academy.
Come join your friends from the Texas Hill Country Bass Collective for three days of music, bass, and fun.
http://texashillcountrybasscollective.com​
---
European Double Bass Congress - Lucca, Itally
BASS2018 LUCCA
- the 6th European Biennial Double Bass Congress & Festival
Join the European every two-year congress. A recurring meeting point for international leading bass players, lecturers, bass makers, students, amateurs and other bass enthusiasts plus bass makers and relevant business and institutions. The 2018 European double bass congress BASS2018 will take place in Lucca, a beautiful city in Tuscany, Central Italy, famous for its intact Renaissance-era city walls.
July 30th to August 5th, 2018 (

​Master Class - August 1)



https://2018.basscongress.eu/info.html
---
Texas All-State Strings Camp
The Texas All-State Strings Camp began in 2008 in the living room of its founder, Daniel Saenz. Very soon the camp had to find a more spacious location as the attendees doubled in number in the camp's second and third year. Now in its ninth year, the Texas All-State Strings Camp serves about 100 students each year and assists many of them on achieving their goals of making the Region and Texas All-State orchestras.
August 6-9, 2018
https://www.texstrings.com
Powered by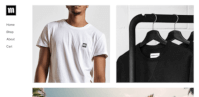 Create your own unique website with customizable templates.